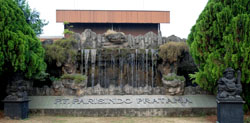 Our Company
PT. Parisindo Pratama has been in the paper industry for more than 24 years. As time went by, it has proven itself to be a trustworthy, competent and reliable company.
The company was established in 1983, manufacturing specialty paper in Indonesia.

In 1987, it embarked on a new journey on manufacturing commercial production of specialty paper.
Since then, PT. Parisindo Pratama is only going from strength to strength.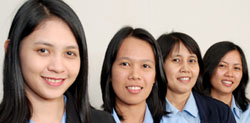 Our People
United by the same passion and commitement, each person contributes his/ her expertise to create a strong, solid team.
The factory team is working under strict supervision and trained by professional Canadian, French and Japanese experts. They are involved in day-to-day production to ensure the product maintains its high standard and quality.
The Management team is responsible in taking the next steps to the future. Every decision made is carefully planned and reviewed to ensure the company is taking the right decision to maintain the company's efficiency in order to be competitive and profitable.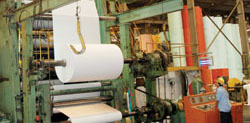 Our Quality
To meet the highest International quality standard, the company always puts quality as the main priority.
The company has integrated its production with state-of-the-art machineries and technology. Computerized process control is being utilized in production.
The company's experts carefully test selected raw materials before they're being used in the production process, European machineries and technology have been applied to reach the highest quality standard.